Somewhere between movement, music and visual arts
---
Within the Brussels based company Le Geste qui Sauve, Liévine Hubert develops a precise and refined gestural language. 
The creations that emanate from it are hybrid forms, somewhere between movement, music and visual arts. Common threads between them are displays of rich visuality and strength drawn from radical simplicity.
L'Absent (2012), created with Antonin Descampe, is a gesture show, in silence. L'Absent won three awards in Europe: "Best Physicality Price" (BE Festival of Birmingham, 2012), "Special Mention for Sensibility" (Skena Up Festival, Pristina, 2012) and Audience Award (MIMOS Festival, Périgueux, 2016).
NO REGRET (2016) is a grand and tender collective moment, bringing generations together. It is a participatory choreographic project involving dozens of locals. It took place, among others, at Les Escales Improbables (Montreal, 2020), Les Tombées de la Nuit Festival (Rennes, France, 2018) and SIGNAL Festival (Brussels, 2018). 
With Le Laboratoire de l'ordinaire (2017), created with Joséphine Borsu, Liévine became interested in the banal, the everyday, the ordinary. This Laboratoire is a great participatory game where our simplest movements are rigorously analysed. And, against all odds, it's funny.
ECHO (2015-2019) was born from the collaboration of a special effects designer (Thibault Condy) and a wild guitarist (Clément Nourry). ECHO is a hypnotic contemplation, an invitation to take the time to perceive. The project has been presented at L'iselp (Brussels, 2015), Villa Empain – Boghossian Foundation (Brussels, 2018) and René Magritte Museum (Brussels, 2019).
In the context of the coronavirus, Liévine imagines a new form of closeness with the audience and creates How It Feels From Afar (2020). These are telepathy sessions, a sharing of experience between two people who cannot perceive each other in the flesh.
Liévine also gives workshops, which take place in Brussels but also in Neufchateau, Libramont, Tours, and Nantes. They are addressed to those who dream of making their vocal chords vibrate collectively, those who would like to reconcile themselves with their under-exploited anatomy.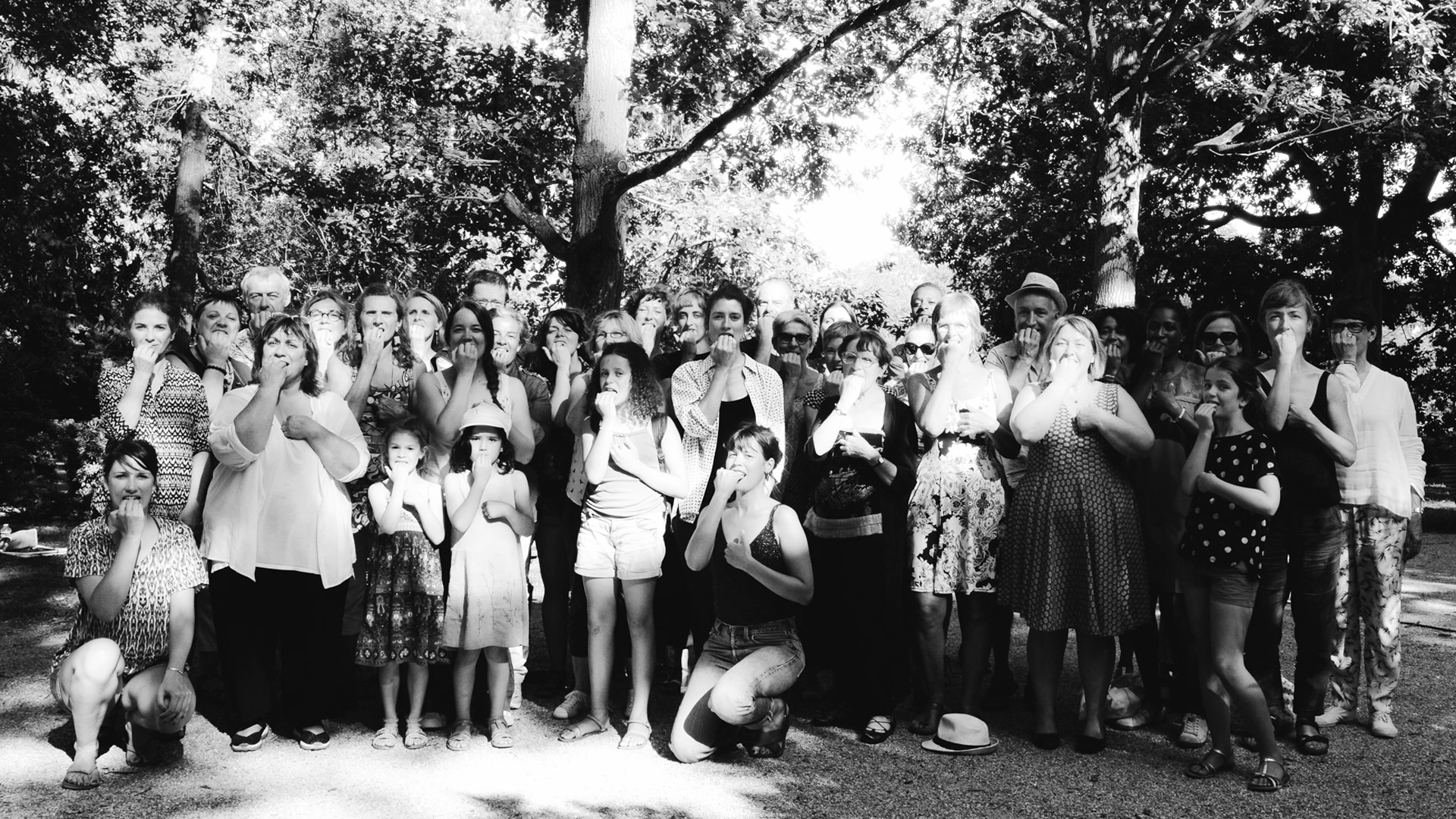 Origin
---
Le Geste qui Sauve was founded in 2012 by actors from De Kleine Academie – International School for Creation and Theatre (Brussels).
The team then gathered around a common interest: to put the body at the centre of the work, to exploit the dramatic force that emanates from physical details, to focus the acting on the rhythm of movement and architecture of bodies.
Today, the company is led by Liévine Hubert.
Supports
---
With the support of Wallonie-Bruxelles Théâtre Danse, Bureau International de la Jeunesse & Fédération Wallonie-Bruxelles.